When Geri Halliwell decided to leave the Spice Girls while they were at the peak of their world domination, a lot of young fans were left heart broken. How could you? I thought friendship never ends? Liar!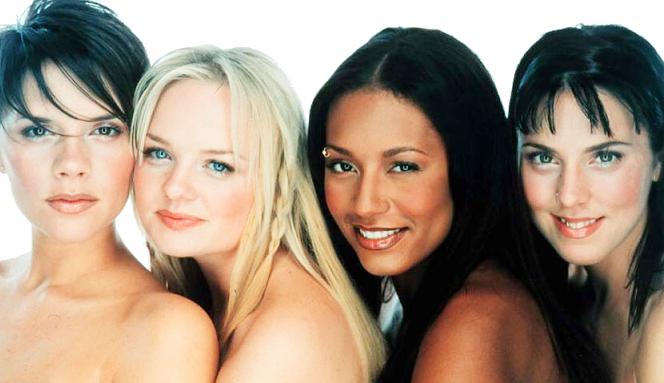 Things were all of a sudden wobbly in Spice World. Then Mel B announced she's pregnant. Then Victoria. Then Mel C released a solo album. Then Emma decided to shed that 'Baby Spice' image by posing in magazine and working on her debut album.
Geri, on the other hand, was in George Michael's mansion plotting what she'll do next. She knows that being the first member to leave the group is both an advantage and disadvantage. The curiosity of fans and haters on what she'll do next and if she will top the charts on her own is just too big to ignore.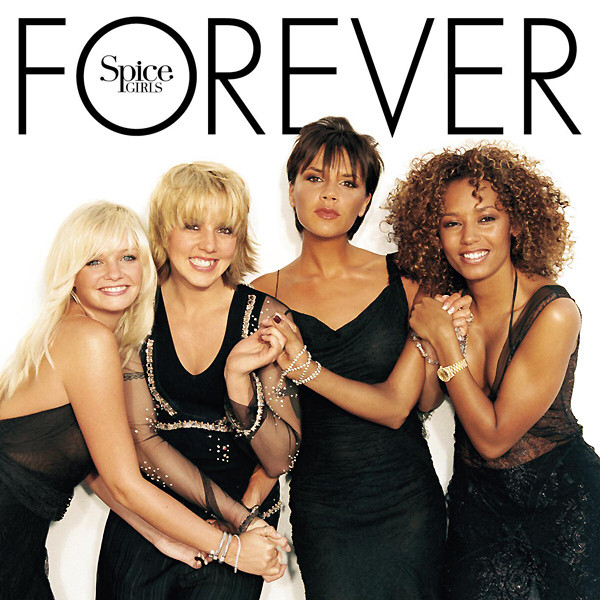 The four other girls decided to carry on and release their third album 'Forever'. There's Baby, Posh, Scary and Sporty ONLY.
I can say that 'Forever' is an underrated album. It was way ahead of its time. The girls had a different sound – they focused on the mix of RnB, Hiphop and Urban. Though it is not a perfect album, there are a number of standout tracks although some are skippable.
So when you're ready to make your next Spotify playlist or whatever music streaming site you use, make sure you add your favorites from the FOREVER album! Hold tight now…


1. Holler – When I first heard this song, I was confused. Why this song? However, the song grew on me as time goes by plus the music video is so slick. It is sexy, stylish and it makes you want to be a 'grown-up Spice Girl'. I especially love the look of Victoria in that video.. and Emma. And Mel B. And Mel C. The girls danced with unity and it seems that they're stronger than ever – at least on that video.



2. Tell Me Why – If you'd ask me, I'd choose this as the second single over 'Let Love Lead the Way'. The lyrics of this song is obviously pertaining to Geri Halliwell leaving the group. "We could've had it all, but you turned your back. It started a team, it started with dreams. Yet you weren't true as you always seemed. You promise to love no matter what, yet you turned your back and walked out of me" – Victoria sings.

"What made you think that without me your life will be so much better but now you see that without me, your hopes and dreams will never be as good as what you had with me. So, tell me why" – Emma sings.

"You never thought that I will find out all of the things you said about us. When you're the one who decided to erase all the plans and say we were through!" – Mel B

"Now tell me was it your plan all along to try and use me, and then let go? Now where is the trust we had between us? I guess that you never played by the rules!" – Mel C.

Whew. Too much angst, right? It is a perfect break-up song – whether it pertains to a lover or a friend. Imagine if the girls shot a music video with four fierce girls and there's a dance choreography by the time they reach the bridge. Damn! What could've been..
3. Let Love Lead the Way – I'd admit it: This is the skippable track I was referring to earlier. I just find it too slow! This time, they dedicate the song to Geri saying that they will just let love lead the way. What does her future hold? That's a story left unknown. Will she make it through the days? Let our love lead the way…" okay, time to move on. But Geri, I forgive but I never forget!

Upon seeing this song performed in the recent Spice World Tour, I can say that the song is.. okay.
4. Right Back at Ya – I first saw the girls perform this song in the Spice World 1998 concert. It could've been released as a single to. This is the track where the girls emphasize that no matter what happens, their friendship never ends! The Power of Five… I mean, FOUR!
5. Get Down with Me – Ready to dance some more? For a time, 'Get Down with Me' was my ultimate "get up and get things done" song and it continues to the next track..
6. Wasting My Time – No time wasted on this song! "I don't know what's going on but I know that you have just been wasting my time. I can't keep holding on!". Girl, don't make a Spice Girl wait or else you're out! This is the Spice Girls telling us not to waste time from inconsistent guys. Good dance track.
7. Weekend Love – What is the best way to tell your lover that what you have is not a serious thing and just a 'weekend love'? Sing this sweet song to them.

I was just 12 or 13 when this album came out. Of course, I didn't know what 'weekend love' really pertains to. When I got older, I realized that this is the ultimate 'no strings attached' song without being too blunt or vulgar about it. I love the song, but I got confused with Mel B's rap towards the end.
8. Time Goes By – Time Goes By should've been released as a single instead of 'Let Love Lead the Way'. I know that a number of Spice Girls fans added this special track in their wedding soundtrack.



9. If You Wanna Have Some Fun – I knew what "Wink, wink, Nudge, Nudge" meant before the emojis became popular because of this track. This is the 'Who Do You Think You Are' type of song in the album. It is flirty, but again, not being too vulgar about it. "If you wanna have some fun track me down and get my number you could be the one'.
10. Oxygen – For me, this is the best ballad of the album. I love how the four girls were given equal parts thus their vocal capabilities were showcased. It also has idealistic, romantic lyrics.



11. Goodbye – This is the song that made me cry. I see the four girls in a cold, lonely palace – without the loud, Ginger Geri. There's the ever sweet Emma, sophisticated Mel C and the pregnant but blooming ladies Mel B and Victoria.

If you love Spice and Spice World, the 'Forever' album might've left you confused back in 2000. I wasn't even sure if I liked it the first time I listened to the full album.