If there's one thing majority of humans in whichever part of the world realized when the global pandemic hit, it is the importance of taking good care of your health and spending money wisely. Investing such as investing in precious metals in roth ira may be one of the many ways on how you can save money in the future.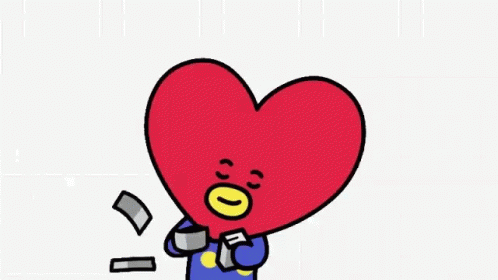 More than two years ago, I remember that I had plans of traveling to provinces in the Philippines I've never been to. I also had the plan of reviving my travel blog and I can only do that if I sit and regain importance memories from these trips or better make new memories in trips and write about it as soon as possible just like how my hardworking friends do.
But… the pandemic happened.
A lot of people lost their jobs and in my case, I was able to get the writing break that I dreamt of for the longest time (When will I get the opportunity to share about that though?). I also came with the realizations that I am more excited to write more about the films and music records I loved in the past than travel. Probably staying at home and revisiting the things I used to love as a kid became beneficial for me and in a way, it reignited my passion for scriptwriting.
Anyway, I can say that I am now in the stage in my life where I am more conscious on how I spend my money. I do admit that I still splurge on things that might be an extra cost to other people (I still go to a nearby coffee shop for my daily Iced Latte + cool ambiance and I still buy BTS/NU'EST merchandise from time to time). I am also slowly but surely trying to save up money on a separate bank account I opened last year.
Here are some realizations I had that are related to money:
Not owning a credit card is beneficial for me… for now. I know that a lot of people own credit cards and in some countries, it might even be a need or required. Not having one and sticking to the funds I have in my debit card somewhat cut me off from the temptation to swipe for expensive purchases.

It is okay even if I don't own a house for now. I will only buy a house or property if I can afford it. If I get lucky, I would prefer to pay in cash! For that to be a possibility, blogs like Invest Diva review may have some financial secrets to share.

Pay your bills on time to avoid high interest. It can also be fulfilling to pay your bills on time though it can also be sad especially when you're on a tight budget.
I do get why other people consider a short-term barrowing solution especially if something urgent comes up. Just make sure to pay back on time but also be mindful not to get another debt to pay a current loan. And if you're a parent, you can look into budget-friendly children's ISAs so you don't have to worry about their finances in the future.

I prefer buying useful merch now over traveling long-term. Well, I never really embraced long-term travel much even before. The longest is one month. In all honesty, most of the fan merchandise that I bought are durable and useful. I will try to write about it soon.

I think I now have a healthy relationship with money. Growing up lacking knowledge about how one must handle his/her finances kind of made me stay on the safe side. I guess having a goal will be a driving force for one to work hard, right? For those who want to elevate their financial situation, sites like the best cfd trading platform uk | Theinvestorscentre.co.uk may have some suggestions. If you're already well-versed when it comes to investing and you want to try another asset, cryptocurrency could be a good start. Transactions are much easier these days, as there are many reputable trading platforms like https://immediate.net/de/ that will help you come up with sound investment strategies.
That's all for now. How's your relationship with money? Share your thoughts!