Victoria Adams-Beckham is my favorite Spice Girl. Well, she wasn't initially my favorite (because she didn't have a single solo line in Wannabe), but as time progressed, I find her personality endearing and the one I can relate to among the five. My love for her intensified when I read the book 'Learning to Fly' and saw her interviews during and after her days as Posh Spice.
Now, a lot of people know her either as the wife of David Beckham, a fashion icon and a doting mum to four beautiful children.
When the Spice Girls broke up (or when Geri Halliwell suddenly left), the girls worked on solo projects. There's Melanie C's collaboration with Bryan Adams with the smash hit 'When You're Gone' which eventually led to the release of her debut album 'Northern Star'. Melanie B teamed up with Missy Elliot for 'I Want You Back' and Emma Bunton with Tin Tin Out for the remake of 'What I Am'.
Victoria was the last one to pursue a solo music project. She was already pregnant when Geri left the group. Her marriage to David and being a mum to Baby Brooklyn became a priority.


Eventually, she was invited on the True Steppers – David Bowers dance track 'Out of Your Mind'. By the time she released this, the interest in the solo projects of the Spice Girls is starting to decline. By then, her peers had their #1 songs already and some had released their albums: Melanie C with Northern Star, Geri Halliwell with Schizophonic, Emma Bunton with A Girl Like Me and Melanie B with HOT. The single reached #2 in the charts and she was first enthusiastic about it and finally, she is determined to work on her solo album much to the delight of her loyal fans (like me!).
I remember visiting a top Spice Girls site just to listen to leaked snippets of Victoria's songs from the album. This sounded different in a good way. The sound is a mix of RnB, Dance and Hiphop. In comparison to the 'Forever' album of the Spice Girls, I can say that her leaked tracks is a bit similar with Holler, Right Back at Ya and If You Wanna Have Some Fun.


Then she released 'Not Such an Innocent Girl' as her first single.

The futuristic music video (it was a thing in the early 2000's) features two Victoria – one in white and one in black. Yin and Yang. Good vs. Evil.

I love Victoria's promotional performances for NSAIG though. She looked great with her long hair and sexy body. She dances with grace and you can see that she's enjoying herself.
I think 'Not Such an Innocent Girl' did… okay. It wasn't a big hit (only Spice Girls fans or the LGBT Community know this song today, I'm afraid). It was just… okay. Thinking about it way back, maybe if Emma Bunton a.k.a. Baby Spice sung a song with the 'innocent' title, it would've been a good marketing ploy, you know what I mean?
For me that time, I felt that it wasn't the strongest first single. I thought Midnight Fantasy, I Wish, Like That or Watcha 'Talkin 'Bout could've been a strong single.


Next, she released 'A Mind of its Own' which is a calm song. Very calm, to be honest. I would've chosen 'That Kind of Girl' since that is a sweet song.



The B-Side that I wish was released as a single is 'In Your Dreams' is much more memorable and could've been a favorite wedding song. Listen:


Like my problem with Christina Aguilera's Bionic song choices for release, Victoria Beckham's debut album had a LOT of great tracks that will make you sing and dance. Unfortunately, her team didn't release the songs with mainstream appeal.
My most favorite track in the album is 'That Kind of Girl'. Listen to this romantic song inspired by her lovey dovey David:



Victoria Beckham only release two singles from her debut album. She moved on by releasing 'This Groove' and 'Let Your Head Go' and both topped the charts in 2003-2004.
She recorded almost a hundred demos for her supposed second and third album but her recording company Telstar declared bankruptcy before she can release the albums. By then, Victoria got pregnant once again and diverted her attention to her family.

When the supposed second and third albums leaked, a lot of fans (and even haters) felt that Victoria could've achieved more success. It was the time when Kylie Minogue had a successful comeback and dance singers like Sophie Ellis-Bextor and Nelly Furtado topped the charts. Oh well.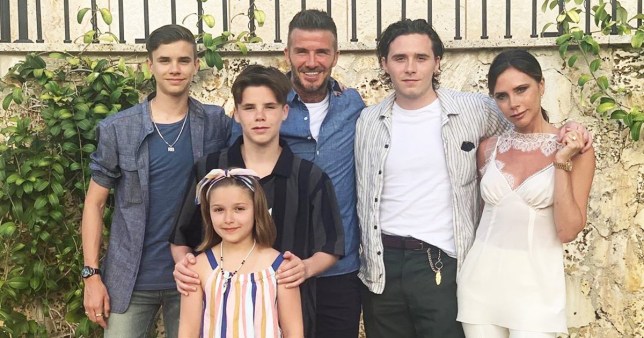 On the other hand, Victoria succeeded in a much more important part of life – family.
We all know Victoria as the fashionable Spice Girl. When she semi-retired as a pop star, she pursued her love for fashion by launching her own label and we can say that she 'made it' in this field. Yes, she is THE Victoria Beckham, but her determination to succeed by prioritizing her customer's needs and working really hard made her the respectable fashion designer that she is today.
Just recently, she launched the Victoria Beckham Beauty line. Woot!
This might sound awkward to hear, but I am glad that tracks from her shelved projects were leaked. At least we Posh Spice loyalists have something to listen to for nostalgic purposes.


Victoria, I know you've moved on and I'm okay with it. Just keep rocking and inspiring women like me. Girl Power lives on!