Kylie Minogue is the Aphrodite of Pop Music. With a colorful career spanning more than 30 years, this goddess is one of the very few lucky ones to start a career as a teen actress in a popular soap opera to pop superstar that she is today.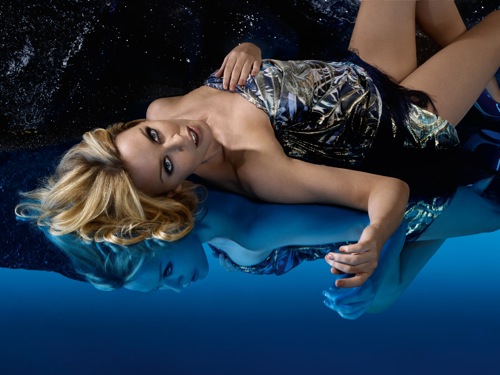 Last month, my family and I drove to Brighton for the Pride in the Park 2019 show which is one of the highlights of Brighton Pride 2019. Why is it a highlight? Well, Kylie Minogue is the headliner!
The LGBTQ+ community consider Kylie as one of their icons. It is so easy to understand why: From her ballads to her dance tunes to her fashion style and her music videos, she is truly adored and loved by her fanbase.

Speaking of music videos, I thought of sharing my own list of Top 10 Kylie Minogue Music Videos. I never thought it will be this hard! I do applaud her and the whole Kylie team for making the magic happen!
10. Step Back in Time
Let's give some love and appreciation to the early years of Kylie Minogue! Though I am tempted to put 'Especially for You' here, I am choosing this fun pop song 'Step Back in Time' which will surely bring out the 80's queen in you although I think the song is supposedly a tribute to the 70's disco music). In all fairness to Kylie, even here videos back then were fun to watch!
9. Can't Get You Out of my Head

La la la la la la la la…. Thanks to this LSS-worthy song, Kylie Minogue was introduced to a new generation of fans. I can say that this is her breakthrough song in the early 2000's. The futuristic music video reminds me of Victoria Beckham's Not Such an Innocent Girl and Out of Your Mind and some of the late Aaliyah's music videos. You can't help but admire the synchronized choreography of this video.
8. Slow

Time for Extra Sexy Kylie! The lead single from the 'Body Language' album, I think it is just right to release a music video featuring a lot of sexy bodies on the floor while enjoying the summer sun. Do you like it fast or slow?
7. In Your Eyes

NEON LIGHTS EVERYWHERE. Yes, Kylie did it first even before Deni Lovato came up with her own Neon Lights-filled song and video. Kylie Minogue is the disco queen of the early 2000's and in the Philippines, this is one of her biggest hits. The music video is hypnotizing. If only I can join her dancers as they dance! Robotic and Futuristic!
6. Spinning Around

For her loyal fans, 'Spinning Around' is her real 'comeback' single. I remember seeing the video for the first time on MTV and just found the part where she is lying in the ledge of the bar quite a statement. It symbolizes that she is reinventing herself with a sexier and edgier image. When Kylie asks in the song, 'Do you like what you see?', my answer is Definitely!
5. All the Lovers

All the Lovers is a top favorite of the LGBTQ+ community. I proved that when I saw the reaction of the Pride in the Park – Brighton Pride 2019 audience. When I stumbled upon the music video after so many years, I realized that this a tribute of Kylie to her ever-loyal gay fanbase. It features same sex kissing and it is also presented with sensitivity.
4. The One

I don't really know why this song is not as popular as her other songs. The music video of 'The One' is elegantly sexy. It reminds me of Marilyn Monroe, Madonna and Kazaky for some reason. Again, this is another favorite of the LGBTQ+ community and watching the music video and lyrics of the song will make you understand why. You haven't seen this music video before? Well, you're welcome!
3. Chocolate

I remember having 'eargasm' when I first heard and saw the music video for 'Chocolate'. Again, Kylie is oozing with confidence, sexuality and pride. I am once again hypnotized by this Aphrodite!
2. On a Night Like This

'On a Night Like This' features the late Rutger Hauer. The Casino-inspired music video can be a stand-alone short film. Kylie plays a character that is kind of like a 'bored trophy wife'.

1. Get Outta My Way

This underrated jam of Kylie Minogue is a killer! I first heard it when my favorite drag queen Manila Luzon performed it in one of her gigs. I was surprised because this song is so beautiful yet it is not as popular as her past hits. The music video is full of hot and sexy guys worshiping the one and only Kylie. As usual, there's high fashion, choreography and fabulous backdrop.
Whew! I had a hard time trimming down the list from 15 to 10! Kylie Minogue produced some of the most glamorous music videos ever but I hope my list made you smile!
What are your favorite Kylie Minogue songs and music videos? Please check out my Brighton Pride Parade and Pride in the Park articles on my other blog!