Wow! We're down the the third and last part of The 30-Day BTS Song Challenge! I really had a great time choosing the songs though I think 30 songs is not enough to showcase how great the Bangtan boys are! Refer to Part 1 and Part 2 first if you want a smooth transition 🙂
As we enjoy the 2020 BTS Festa this month, I would like to share 10 more tracks that will truly comfort you, trigger you to think of some things and make you happy. The fun thing about the discography of BTS is it is so rich with quality content. So Lit!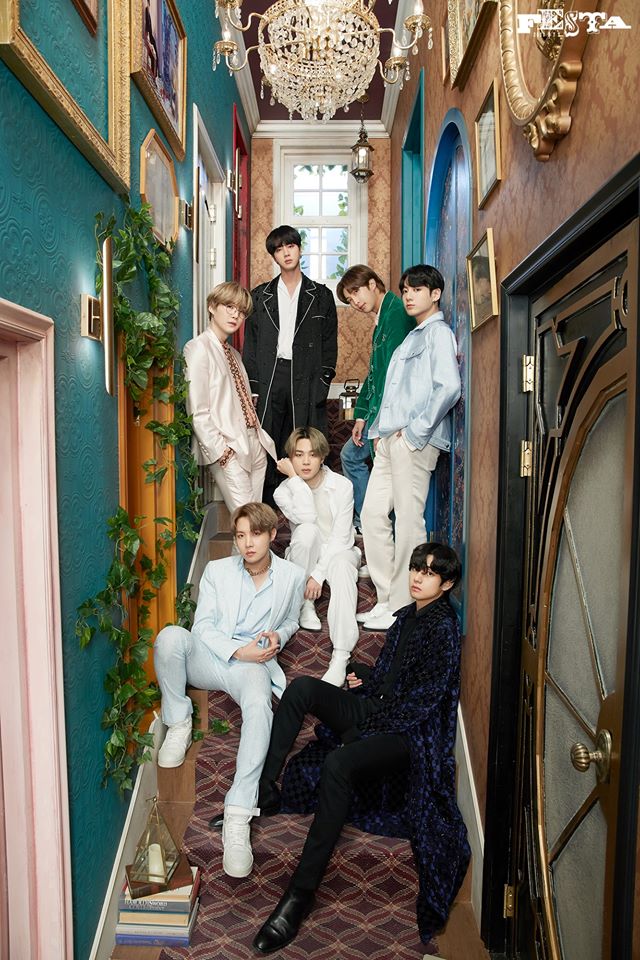 Anyway, shall we proceed?
Day 21: A Song That Saved You: Black Swan by BTS
I recall watching the first live performance for Black Swan in The Late, Late Night Show with James Corden and wondered why BTS doesn't have an official music video for it yet. I screamed when they simply dropped the music video on March 4 without fanfare or anything. BTS Army were shocked in a good way and I have to say this is my second favorite music video of theirs. It's too classy! This song saved me from boredom and the lyrics made me think about my own creative endeavors. I will probably write a separate blogpost about that. Also, I tried learning the choreography of Black Swan. It felt great to dance again while in isolation.
Day 22: A Song for the Summer: Paradise by BTS
I imagine myself enjoying a sunset cruise in Boracay with a bottle of beer in my hand while this song is on full blast. This just gives you that 'it's ok to relax you deserve it' kind of vibe, which is perfect for those who are on vacation but can't disconnect from their work mentally. It would be nice if they can perform this song live or use it in their next Bon Voyage or Summer Package adventure.
Day 23: A Song You Can't Not Dance To: Idol by BTS ft. Nicki Minaj
'Idol' is one of the more energetic song of BTS. The music video is also vibrant and full of hidden meanings presented in a fun way. It actually took time before I embraced this song fully. Blame it on the cute animation of the BTS Mini Figures where the miniatures wore the Idol costumes and they danced too! This is also an energy-booster track in their concerts and people lose their minds!
For this post, I am sharing the version featuring Nicki Minaj. Who knows, maybe we'll see them perform this song live in the future? A new collaboration will be a welcome treat too!
Day 24: A Song That Breaks Your Heart: My Time by Jungkook
BTS has a number of heartbreaking tracks, but this one stands out for me because of the 'Break the Silence' docuseries. Jungkook started training under BigHit Entertainment when he was 15 years old. Practically, he grew up with BTS. His six older hyungs became his family and started his career really early. He didn't have the normal teenage life and this talented fella, who is now 24 years old, can't help but yearn for normalcy. I felt sad for him for a while but knowing Jungkook, he is simply a normal boy with extraordinary talents. If you've seen some of their Bon Voyage episodes, you'll notice that he is just a simple guy who tries his best to help and make things better. He loves food too. As long as there's food, he's already happy.
Day 25: A Song That Makes You Reflect: Zero O'Clock by BTS Vocal Line
Zero O'Clock hits more nowadays. When you're in isolation, there is this pressure to be productive since supposedly, we have more 'time' to pursue passion projects. There's in a line in the song where Jimin sings about feeling that he is 'left behind' and everyone around him seem busy doing their own thing. Before the lockdown, I have some friends who rant about the fear of missing out or being left behind. I don't know if we should blame social media, but the hustle culture can be toxic sometimes. You don't really have to be productive all the time. You can be creatively lazy like me LOL 😀

Anyway, this song is a reminder that you can start anew once the clock strikes at midnight. I often play this song at midnight while contemplating why I've been unproductive then I just hug my BT21 RJ plushie. And you're gonna be happy..
Day 26: A Song That Describes a BTS Member: Outro: Ego by J-Hope
Jung Ho-seok or J-Hope is the dance leader of BTS. He is also known as the sunshine of the group due to the positive aura he tends to give on and off-camera. His own mixtape Hope World aims to give hope and light to its listeners.

Ego is the outro of Map of the Soul: 7 which gives this full album a fun finale. The lyrics is very personal. J-Hope reflects on his childhood, his struggles to reach his current status as an idol and how he accepts his fate as a celebrity though it is challenging. He gave life lessons and realizations in a way that the listeners won't feel down and instead feel inspired to just move forward, get over your ego and just do what you have to do. It's hard to explain it lol just read the lyrics and don't forget to dance!
Day 27: A Song That Describes You: Epiphany by BTS Jin
Epiphany is considered as the official anthem of the Love Yourself World Tour. This lovely ballad is sung by Jin, the Hyung or Big Brother of BTS. This song talks about realizing that before you can love others, you must first love yourself. It is an inspiring track that will make you feel good after listening and singing to it. Although I had insecurities in the past that affected me, I have learned to prioritize myself over others. Jin sung this song wholeheartedly and you can feel his love sincerity especially in his live performances.
Day 28: A Song to Dedicate to Someone: 134340 (Pluto) by BTS
If only I could, I wanted to ask you
Why did you do that back then?
Why did you kick me out?
Day 29: A Song That Make You Think of Purple: Pied Piper by BTS
I admit that I am one of those new armies who found this song 'sexy' when I first heard it. My first encounter with this song is the 5th Muster Magic Shop Live in Seoul. Know that TaeJin moment and just how they were so charismatic onstage? Amazing, right?

When I read the lyrics, I realized that this is a tough love song fromm BTS to the armies. It is a gentle reminder not to devote too much time for them to the point that it affects school, work or real-life events (ooops!). They also know that we can't resist and they're taking over our lives because of their sweetness. Uhm.. thanks? Thanks! LOL
Day 30: A Song That's Special to You: Blood, Sweat and Tears by BTS
'Blood, Sweat and Tears' is the first music video of BTS that I've seen via Lilly Singh's vlog. I got curious so I watched the whole video and I remember having mixed feelings about it. I watched it again, and again, and again. I don't understand. This is a masterpiece and these kids are attractive especially the one in the middle (Jimin). The lead character is handsome and the mysterious character caught my attention too. I knew back then that if I gave in to the temptation of knowing their names I will probably become a fan. I was able to control it because none of my friends openly talked immersing to the BTS fandom. I kind of regret it, but maybe I am really destined to be a certified BTS army in 2020. Better late than never!


This song is special to me because of the music video, the choreography and it never fails to put my groove on. I am surprised that the official music video haven't reached 1 Billion views yet knowing the fact that it is their breakthrough song in the international scene. Have you seen the live performances during the promotion for this song? Do yourself a favor and watch the video above!


Whew! 30 Songs is not enough! Did you like my choices? If you missed it, kindly check Part 1 and Part 2! Expect more BTS-related content from me in both this blog and in Senyorita, where I hosted a BTS Army Travel Guide in South Korea guest post! Weee! Feel free to do this challenge on your blogs or social media! I purple you!