The reigning king of Korean dramas is back! Lee Min Ho finished his mandatory military service last year as a public service worker (since he was unfit for combat duties) and now returns with a new drama called The King: Eternal Monarch.
Now that our Oppa is back, and because we can't seriously start binge-watching The King yet (I have no self-control and I honestly could not wait for episodes to be uploaded), here are some of the top series Min Ho starred in. These series are the reasons why we began to love him. You can see from his work the versatility in his roles, the depth of his acting and his never ending charms.
BOYS OVER FLOWERS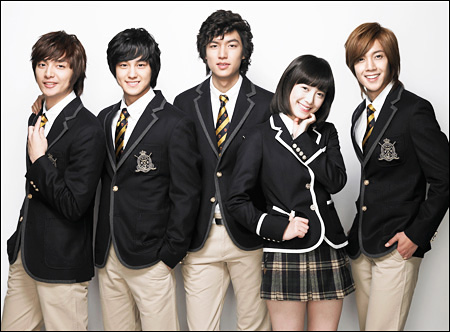 We all can say that Boys Over Flowers is the break out role of Lee Min Ho. He plays the character of Gu Jun Pyo – a cocky, spoiled chaebol who reigns the school together with his group of chaebol friends. He bullies Geum Jan Di – a bright, hardworking girl from a poor family. In the twists and turns of events, he began to fall in love with Jan Di and they as a couple had to go through hardships because of their different social status.
Lee Min ho with curly hair is such a refreshing picture. Of course this drama was aired in 2009 and he was still in his early 20s. But you can see that he already has the talent to become the lead actor in such a huge drama.
HEIRS
Playing an illegitimate child to the chairman of a huge group of companies, Lee Min Ho stars in the Heirs as Kim Tan. Sent to study in the US, he lived alone in a massive glass mansion near Hollywood. Although he has everything, he still craves for the love and affection of a family. He rescued Cha Eun Sang (played by the equally talented Park Shin Hye) from a sticky situation. Both bonded over the same familial discord, high school troubles and fought for the love that they both felt since their first meeting abroad.
Heirs solidified Lee Min Ho's acting talents. In this relatively heavy drama, you rarely see the happy go lucky character he played in Boys Over Flowers. You can see a mature side of Lee Min Ho that portrayed his character impressively well. You just have to look at his eyes – the way he looked at his acting partners and how suddenly he changes his facial expressions. No wonder he is one of the most in demand (and highest paid) actors in South Korea!
PERSONAL TASTE
Personal Taste is personally one of my favorite when it comes with Oppa's dramas. He played Jeon Jin Ho, a straight guy who works as an architect and had to pretend that he was gay to have access to house which is considered an architectural masterpiece. In his pretend world, he get to have a roommate Gae In (the daughter of the world famous architect and played by the delightful Son Ye Jin) which he drives up to the wall due to his poker face and strict cleaning habits.
This drama showed an acting side of Lee Min Ho that I think is more challenging to portray. He had to play a seemingly emotionless and poker-faced architect who has the burning desire to win and become number one to prove himself. How challenging it is if you are limited to a single face? Am I right? Also the stylist in this drama nailed the geeky architect fashion which showcased Min Ho's amazing height and lean body. So it is a definite win for me!
LEGEND OF THE BLUE SEA
Legend of the Blue Sea is one of Lee Min Ho's newer drama – aired in 2016. He played Kim Moon (a noble man from the Joseon Dynasty) and Moon's exact look alike Heo Joon Jae who is a highly talented scam artist in modern day Seoul. He is followed by a mermaid named Shim Cheong who was played by the equally beautiful Jun Ji Hyun. This love/comedy story goes beyond geographical space and time, a refreshing drama that would keep you on your toes!
I think this is the drama that realized all our fantasies of Lee Min Ho as he played tons of different characters – from a lawyer to a hunky pilot. The roles that he played within his roles (roleception if you may) further challenged his acting chops. Also, his chemistry with the stunningly beautiful and talented Ji Jun Ji Hyun combined with the majestic places around Spain, South Korea and Palau made this drama extremely dreamy and breath taking!
CITY HUNTER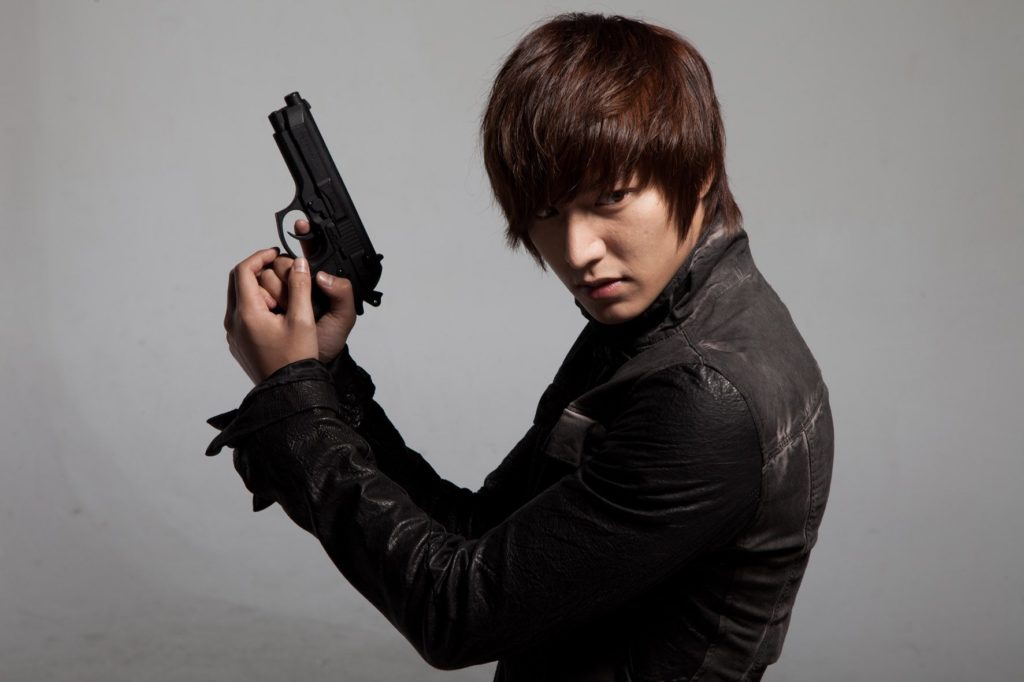 This drama showed Lee Min Ho as the possibly next action superstar. He played the character Lee Yoon-Sung who was raised by his father's bedtfriend for the sole purpose of avenging his father's death. He was trained assassin-like in the extreme environment of Thailand. In the end, he infiltrated the Blue House as a geeky IT specialist from abroad. He met Kim Nana (played by the lovely Park Min Young) the bodyguard of the President's daughter and from there their love story and thrilling life of uncovering the truth had started.
This drama proved the dedication that our Oppa gives in his craft – he unfortunately had his accident in this drama that made him physically unfit in serving the military. The accident happened while filming a car scene. The damage was massive, to the point that the airbag was inflated and the front part of the car was wrecked. Thankfully, he walked away from it without any serious visible injuries.
Well, there you go friends. These are my top five Lee Min Ho dramas – from action to drama to fantasy. I honestly love how he challenges himself with playing different roles in different genres. Maybe that is the reason why a lot of people (not just ladies) like him. His complete immersion to the role he plays makes him invisible, yet highlights the character he portrays – an acting skill that a lot aspire to have. Enjoy watching! I am sure you will be grinning from ear to ear!
ABOUT THE AUTHOR:
Anna Fall OG kdrama fanatic since early 2000s. Used to binge watch watching DVDs from Quiapo. Now relieved that she can finally stream (legally) online anytime anywhere.