Signing up and subscribing in travel websites have a lot of advantages especially if you're the type of person who travels frequently or you simply need an inspiration and just decide on a whim if you shall book that trip or not.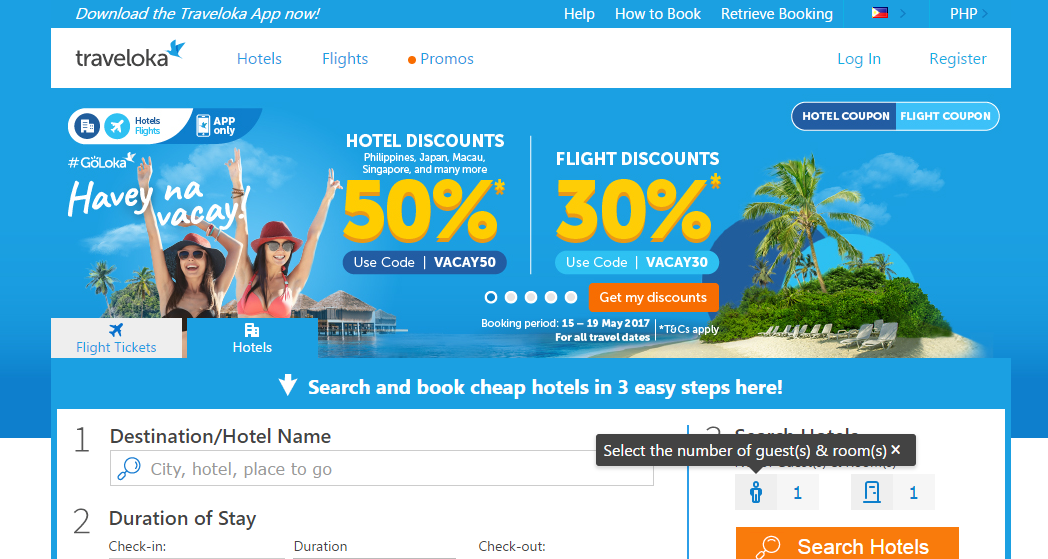 These days, a number of travel apps have emerged making lives of people who are always on the go a bit more convenient. One of my current favorites is Traveloka App, who I am glad had found their way to the Philippines!
Also, when it comes to traveling for your comfort, having access to travel-related blogs and information can make all the difference. That's why I highly recommend checking out Trajet's website, where you can discover a wealth of insightful articles, tips, and inspiration for your unique and comfortable journeys. Whether you're a frequent traveler seeking new adventures or someone in need of that extra nudge to book your next trip, Trajet's website provides the perfect platform to read more and make informed decisions that lead to comfortable and memorable travels. And with the convenience of travel apps like Traveloka, navigating your way to your dream destinations becomes even more effortless.
As an avid traveler, I'm always on the lookout for ways to make my trips more cost-effective and enjoyable. With the Traveloka App's impressive discounts and seamless booking process, I can't wait to use it for my next adventure to Australia. Whether I'm planning a trip to explore the vibrant city of Cairns or venture into the wonders of the Great Barrier Reef, knowing that I can find great deals on hotels and flights with Traveloka App adds to the excitement of my travel planning. With the app's regular promotions and significant savings, I can make the most of my journey to Cairns and experience all the beauty and adventure this stunning destination has to offer.
I already used Traveloka App in the past and was happy with how fast and smooth the transaction was. More than that, I was happier with the big savings I got!With my last transaction, I was able to book a room 45% off from its published hotel rate. Who can say no to this sweet deal? It's a great thing too that they have regular promos for hotels as well as flights.
What I also love about the app is the hotel listings particularly in Pangasinan. It seems that their staff are hustling really hard to accommodate all types of travelers and try to list as many establishments as possible. Binalonan hotel? Check!
So how do we make the most of Traveloka's best deals? Check these tips, and the next thing you'll know, you're off to your next great adventure or enjoying a relaxing getaway.
Download the app via Google Play or iTunes and sign up. Most promo codes are exclusive for Traveloka App members only.
Make sure to check the 'Ongoing Promos' section of the app as they offer weekly promos including 'Treat Yourself Thursdays.' Consequently, this is the day they normally publish more hotel discount codes! Other promo specials have something to do with holidays and special days (Independence Day, Father's Day, Halloween, Christmas, etc.).
Once you've departed from your first-ever Traveloka booking, you will be rewarded with more discount codes. You will be notified via email or reminders.
Did I mention they also book discounted flights? A friend of mine said she was able to purchase last minute flight deal two months ago and still managed to get 15% off!
They also have promos depending on your mode of payment: For example, they recently introduced GrabExpress as a partner! You don't have to go to the bank or somewhere else to pay your bill – the riders will go straight to you to collect the payment. Since this is a new promo, they're offering this service for free until June 10!I'm 100% sure they'll introduce more payment options in the future #HelloPaypal
I will be flying back to the Philippines by June and I'm now browsing for possible hotels for my upcoming trips. Comparing hotel prices is fun! I was able to book a budget hostel in La Union that I plan to avail on the third week of June and my friend booked a nice hotel room for two in Bohol using  the code she wrote down when she downloaded the app and signed up. I think she also used an introductory code for her flight!
What are you waiting for? Download the Traveloka App and register now!