The Digital Filipino Party last Thursday night is the first Christmas gathering I attended this year. The event took place the Yehey Office (38th flr of Discovery Suites, Ortigas). It is my second time in the said office and I am happy that they hosted the party that night.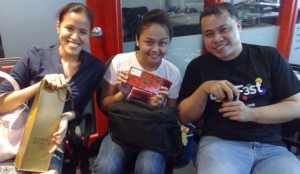 The party started at around 6pm and I arrived at around 8pm (yepyep, I'm late LOL). Straight from the office, I rushed to ride at the FX and fought for my right to ride at the MRT. Though the ride is not really inspiring (rather perspiring LOL), I walked as fast as I could to the building and I found my co-Digital Filipino members there hurray! 😀
Much to my delight when I saw familiar faces like Ada (who is featured today in Manila Bulletin! Congrats!) and Kuya Jay (Asan si Sweetie? Nyok). I met a number of Digital Filipino Club members who were there to represent their employers.
Thank God I was on time for dinner LOL. I ate Chichen, Pizza and Pansit Malabon. After a few minutes, the members raffled off some items much to our delight yey!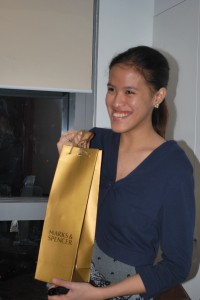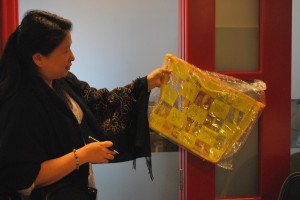 Luckily, I won the wine brought by Mr. Anton Diaz of Our Awesome Planet. The Belo Medical Group raffled off three bags.
The luckiest girl that night is Ada because she won a 3G phone from GeiserMaclang! The model of the phone? Hmmm.. secret muna! (di ko din alam nyok).
After the raffle, we had the chance to mingle with other members and of course, Mam Janette. We were talking about the plans for 2009, upcoming activities, developments and even our lovelifes LOL. Got the chance to talk again with Gary Viray and he informed us that PAGCOR is coming up with another event this coming December! Weee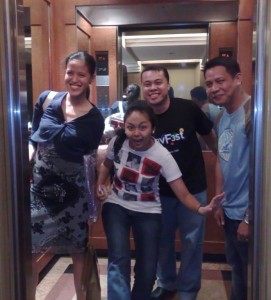 The night ended up with lotsa laughters. I am hoping that the Digital Filipino Club will gain more members by 2009. The more the merrier! 😀
Special Thanks to Adaphobic for the pictures! 😀