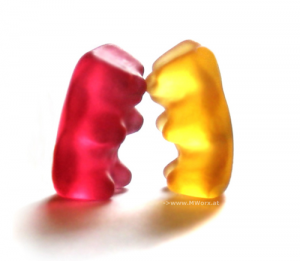 I concentrated on updating my tech blog last night. While writing and uploading pictures, I realized that there's a lot of new gadgets coming out that are specially designed for the female buyers. 
Since Valentines Day is fast approaching, I listed down some of my suggestions on how to spend your valentines day with your techie boyfriend/girlfriend.
Launch a Secret Love Blog – I know a number of individuals who maintains a blog with their beloved boyfriend/girlfriend/husband/wife. Why don't you two sit down and reminisce the day the both of you first met, the admission of feelings, the exchange of iloveyou's, the first date, the first kiss or any other first that you consider very memorable. You can publish it and tell the world how the two of you value each other, or you can maintain one that is only viewable to your close friends or even just for the both of you.
Treat him/her in a coffee shop/ restaurant with free wifi – I can't help but smile everytime I see techie couples surf the net using their laptops together while enjoying good food and music. I am in my favorite donut shop as I type this entry and I am glancing at their  Chocolate Heart Donuts which is specifically designed for the love month. 
Take Random Pictures Using your Digital Camera/ Phone – Just last Saturday, I took a lot of photos using my new camera phone. I know that a lot of girls are fond of taking pictures together with their beloved and compiles the photos somewhere. Take pictures with your sweetest or wackiest pose ever.
Get him/her a geeky shirt – Nights ago, Winston announced the winners of his Bisdak Blogger SEO contest. The prize is a Pinoy Blogger Black Shirt. I want to have one and I do think that any blogger who receives the shirt as a Valentine gift will really love it. If you are interested in getting your own 'Pinoy Blogger' shirt, just fill out the form here.
Give him/her a Unique USB – I found a number of cool USB's Memory Stick online. I would like to receive one wherein the text "Untouched Since Birth" is engraved LOL. 
Make a Surprise Music Video/Slideshow – Some may find it mushy, but hey, wouldn't you feel happy when you watch a video containing pictures with you and your beloved with matching romantic background music? You can surprise your special someone by asking him/her to check this certain uploaded video at Youtube or Vimeo or Revver. If you're a bit shy to expose your love story in public, you can just simply burn a copy in a blank cd and hand it to him/her.
Buy him/her a gadget – Have enough Budget? Why don't you give a gadget? It sounds expensive though, but so what? hehe 😀 Want some ideas? Check out the MSI Wind U100 Valentine Edition and the Motorola PEBL Rose Bloom. 
Write a simple yet romantic blog post about him/her – Don't be afraid to tell the whole world how the two of you first met, how you fell in love with each other and so on. He/she will surely appreciate that no matter how corny it sounds. Just be sure to blog only the 'bloggable' ones. Don't divulge much details!
So that's it for now. Eight suggestions. Eight means ILOVEYOU wehehe 😀
Oh wait. Did I tell you that you can also do the following suggestions to your friends? 🙂
What are your plans for this coming VDay? Share! 😀