Last Thursday, Jehzeel asked me if I would like to join them in the Inaguration of the new chairman of Auction.ph in Pampanga. I was a bit hesitant and torn between working at the office to get more offset credits and enjoying my weekend with the bloggers. Obviously, I chose the latter.
I was almost late when I arrived in the meeting place. I was happy to see Eric, Ederic, Jonel, Bong and later on Jehzeel. Together with the rest of the Auction.ph crew, we went to Clark, Pampanga.
I was surprised when I found out that the company is owned by Koreans. All the while I taught Auction is originally a Filipino company. It was a formal event and everyonewas in their smart casual attires.
It was my first time to attend a somewhat exclusive event that is comprised of Filipino and Korean officers. The Filipino Host spoke in english and later on, the Korean conterpart interprets everything.
The thing that I like most in the program is the AVP's of the Korean officers. AVP's of the career of the CEO of Auction Korea and the new chairman is rather inspiring than intimidating.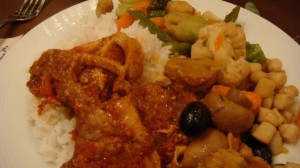 After the short program, we proceeded to the buffet table and ate a lot LOL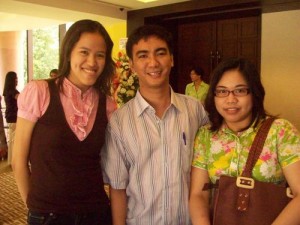 Though Kuya Ederic is the host of Missing Carlo, It was my first time to finally talk to him in person. ang bait! 🙂
While we were eating, the then formal koreans danced like party boys and girls!
I actually love the songs they played (Let's Twist Again!) and I wanted to dance as well haha.
It was also our first time to do a jumpshot in a formal venue
Truly, we had a great time! Having professionals who knows how to have fun around you can give you some positive vibes.. and groove 😀
We were given a cool toy! Universal Serial Bus (USB) which is 4G. I am hoping that they give out tnomeralc web design toys on the next event hehehe =)
P.S: Thanks to Kuya Manu for inviting us. I think Auction.ph is planning to organize a bloggers event. What about a meet-up with Auction.Ph endorser Alessandra de Rossi? 😀