Posts Tagged 'valentines'
My dream date is a tall, dark, handsome, blue eyed man with a bubble butt who will whisk me away to Paris in a hot air balloon to wine me, dine me and… – Karen McDougal
Some girls do dream of a hot air balloon date. I thought the idea was cool when I read a lot of fairytales and books as a kid. Now that I am a grown-up, idealistic woman, I figured out that a hot air balloon date is expensive and it can also be dangerous. Well, I am worth every penny and risks. Chos!
I was able to catch the last day of the 18th Hot Air Balloon Festival in Clark, Pampanga with my grandfather last Sunday. It was a short, tiring yet fun trip. If I remember it right, around 31 Balloons flew for this year's fiesta. I saw a number of familiar balloons which I saw in 2010. The new ones were really cute and appealing specially to the young crowd.
Two years ago, I celebrated my VDAY with my brother Carlo through a Jollibee dinner with him. I went out my my best buds Lecel and Kenjo last year at Serve Araneta for the Katrina Halili Fashion Show and went to Barrackz afterwards to bond with some online friends.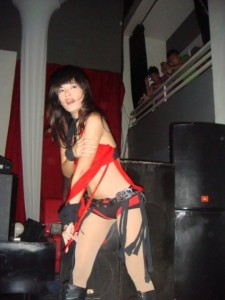 This year, I woke up late on VDAY. I wasn't expecting for any flowers, chocolates or whatever, but I was excited for the Singles Partyco-organized by my friend TJ Cruz. Sounds familiar?