Posts Tagged 'michael jackson'
Almost five years after the King of Pop Michael Jackson passed away, a new album suddenly emerged on iTunes.
Simply called 'Xscape', the 'new' album showcases some unheard and unreleased tracks that was customized by collaborators. It is such a joy to discover that a collaboration between Michael Jackson and Justin Timberlake happened. Among the male popstars today, I think only Justin Timberlake and Bruno Mars are worth tagging as the 'Prince of Pop'.
This feel-good song originally recorded in 1983 (I wasn't born yet!) made me smile and dance when I heard it for the first time. The power of a true artist is so strong and it is just unbelievable that hearing MJ's voice automatically puts every fan in a positive mood.
I have another reason to be happy with this new release. Lalala Love never felt soooo goood! 😀
Sorry for this very short post. I still have some backlogs to work on related to my birthday and other important things, but I am just too eager to share this one! 😀
Yesterday, I received a text message from a friend informing me about Michael Jackson's death. I originally thought it was a hoax not until I went online and read the post from Showbiz Gossips that indeed, the King of Pop passed away. It's no gossip. It's a fact that really made the whole world sad.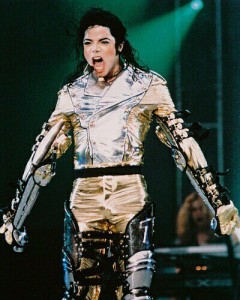 With a father working as a disc jockey and a mom who is a graceful dancer, I grew up listening to the songs of Madonna, Janet and of course, Michael Jackson. Please let me share to you how Michael Jackson's songs inspired and influenced me as a kid.
Read Ten of My Most Memorable Michael Jackson songs. Beware of the heavy videos though 😀