Summer Break is almost here! Tons of festivals and events are being promoted and organized all over the country. It is one way for us to socialize and meet new people with similar interests in terms of sports, music preference, hobbies and more. I recently installed WeChat 5.2 on my phone due to peer pressure (since most of my friends are active users) and I'm impressed with the new features, which suits my social communications needs!
1. Menu Bar
– The WeChat 5.2 Menu Bar is now divided into three sections with a clean look: Chats, Discover and Contacts. The Chats tab lets users continue with current conversations. On the other hand, Discover allows one to start new conversations. The Contacts section easily takes you to your Moments feed as well as options including Scan QR Code, Shake, People Nearby, Drift Bottle, Games, and Sticker Shop.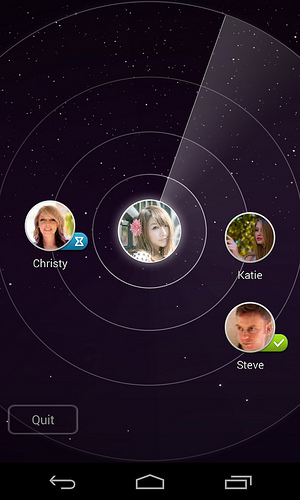 2. Friend Radar
– Meeting new friends through your mobile phone while on a well-attended event is now possible with Friend Radar. You can add fellow WeChat users who are just around the corner! This special feature is found at the Menu Bar>Add Contacts. I'm planning to use this feature for the upcoming Bangus Festival celebration in Dagupan City!

3. Real-time location-sharing
– Going to a weekend music festival by the beach with friends? What about bazaar-hopping with fellow foodies and shoppers? You can easily track friends with WeChat's Real-time location sharing. Just open a chat > + > Locations > Real-time Location > to view one another's maps. There's an integrated walkie-talkie session that can help in terms of navigating.

4. Group Chat Photo Album
– Want to share photos online but the endless scrolling due to continuous chat conversation is stopping you? WeChat 2.5 now offers the Group Chat Photo Album feature, where photos are arranged according to date and can be accessed in just one tap of the Photo Album icon! Want to upload those island-hopping snapshots from your recent Boracay trip? Feel free to share!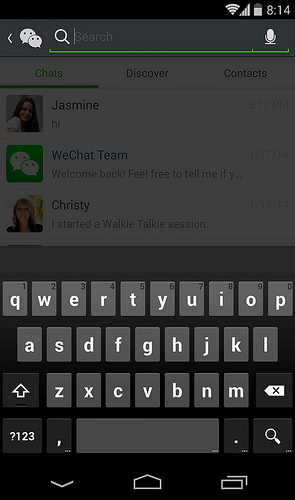 5. Universal Search
– The Universal Search allows you to retrieve chat conversations or important information by just simply typing in the search field found in the Chats tab. Forgot when you're supposed to catch up with your BFF over coffee? Retrieve the details through this feature!
6. Contact List Customization
Manage your networks by with WeChat's Contact List Customization feature, which gives you the option to add photos, addresses and business cards to your friends' profiles. Perfect for networking!
Here are the other special features of WeChat 5.2:
Sticker Shop – More animated stickers that capture your experiential responses
Group Chat Mention Notification – Notify you when your name is mentioned in a Group Chat
Video and Audio Chats – Better Quality
LinkedIn Account in WeChat – Lets you grow your professional circle.
WeChat 5.2 rocks!  To upgrade now and for the latest updates, just visit www.wechat.com.