I love Alessandra de Rossi. I guess that is already obvious. I used to write about her and her sister Assunta in my old personal blog. I just admire her guts and talent. With Alex, it's either you love her or hate her.
On television, she is one of the favorite antagonists. We've seen her as Valentina in DARNA with Angel Locsin playing the title role. When she moved to ABS-CBN, she appeared in several teleseryes and gained more fans. She transfered back to GMA-7 last year to do 'Sinner or Saint' with Dennis Trillo and Bianca King.
Early this year, she played the role of Bernadette in Legacy with Heart Evangelista and Lovi Poe. The three of them were competing half sisters in the show, but they gained true friendship offcam. I miss their trio, to be honest. Somebody produce a movie for them!
Five years ago, she appeared on the cover of FHM and released her own version of the classic song 'Sailing'. Her dream of becoming a mermaid came true in that music video. With her switching TV networks and continuously making mainstream and indie films, Alessandra would compose her own materials with the help of some friends.
Five years in the making and almost giving up, Alessandra de Rossi's 'ADRIFT' is now out online! The best thing there is you can download the whole album for free.
Among the Filipino celebrities that are active on Twitter, Alex is one of the most loved due to her funny yet striking tweets. It will make you laugh, cry and think. Chos. Add the fact that her sister Assunta and lovable mom Tita Nenita @ermatsko chats with fans too.
For the past years, Alex had been uploading some demo tracks which kept most of her followers craving for more music. I took the opportunity to send her a message via Twitter if I can send her some questions related to the album last August. I'm glad she replied and answered my queries. I love her!
If you want to know more about Alessandra de Rossi's adventure as a musician, read on! 😀
ADRIFT is finally out! Can you tell us the story behind the album title?
Adrift, afloat, and finally, ashore. That's what the whole album is about. It talks about an emotional journey of a mermaid (meeeee) and her troubles and dreams. I've always felt at sea during the whole process of building this dream album. The most difficult task was the "floating". Not knowing where to go at who to ask for help to make it possible. I felt so lost. Adrift. Swak. Ayoko na nga ituloy sana.
What were the challenges that you encountered during the making of Adrift?
The waiting pa rin. It took us 5 years to complete adrift. 1 year to come up with the songs. 3.5 years to look for a studio and a co-producer who would really understand the purpose of the album. Palipat-lipat ako. I gave up so many times, lost a lot of time and money. But I gained a lot of knowledge during the waiting. The musical taste was already striking since the beginning, but time allowed me to master the skill. That was the purpose of the waiting. God's time talaga. You cannot rush things.
Which among the songs is your personal favorite? Why?
It depends on my mood. If you've noticed, every song has its own flavor and strength. that's exactly my personality. I'm very moody and unusual. Kaya wala akong favorite. Today "after hours" tomorrow "disconcerting ride" when I'm down, I like listening to "frozen world" or when I'm quite depressed "maker" can really make me cry. As in iyak.
Some of your fans were surprised when you released your music videos 'Make it Better' and 'Dream to Me'. What was your inspiration in choosing the music video location and the over-all feel?
For Make it Better, I just wanted an outer space mermaid feel, kasi yung intro, parang star wars. Hahahahahahaahah! At at the same time, coming from the "Sailing" music video 5 years ago, I needed to show progress, even if I was still coming from the same pick up point. I had to start from when I got lost. So, i met up with the director, Keith Sicat and the production designer, Leeroy new, and we came up with the idea of shooting in Laoag, kasi may UFO si leeroy doon made of kawayan. Ang mahal ng out of town shoot ha!! Wahahahah!
For Dream to Me naman, there's Mei Tayengco, a painter and Gorio Vicuña, world-class animator. Saaabeh. I just asked for an "ink exploding in water" concept. Ang laki nung binigay nila sa akin. Till we came up with showing the two sides of the song, the good and the bad. How the brain works. Feeling deep ako eh. The music video is so dreamy and glossy. Naka-sosyal.
Just recently, you appeared in the movie 'Sta. Nina'. You successfully made a lot of Kapuso viewers 'love and hate' Bernadette in Legacy. We also heard that you're set to appear on a new primetime show for GMA-7 soon. Which do you feel fulfilled at most as an actress? As a 'maindie' actress or TV star?
Being a tv star really feeds my family. I have no right to complain. But I would really want to have more roles with depth on tv. Kaya lang may formula kasi sa TV. Tsaka na-typecast na rin ako. TV kasi is based on image and looks, not on talent. You need to please your viewers, not yourself. Sa indie naman, it feeds the soul. Yun yung reason kung bakit ako nag-artista, acting talaga doon and depth. Di sya masyado for entertainment. Pwedeng information or inspiration. But i can't live on indie alone. I have bills to pay. TRIVIA: 8-10 days shoot of an indie film ay 1 day talent fee ko lang sa TV. 25-30 days ang taping ng isang TV show. Gets?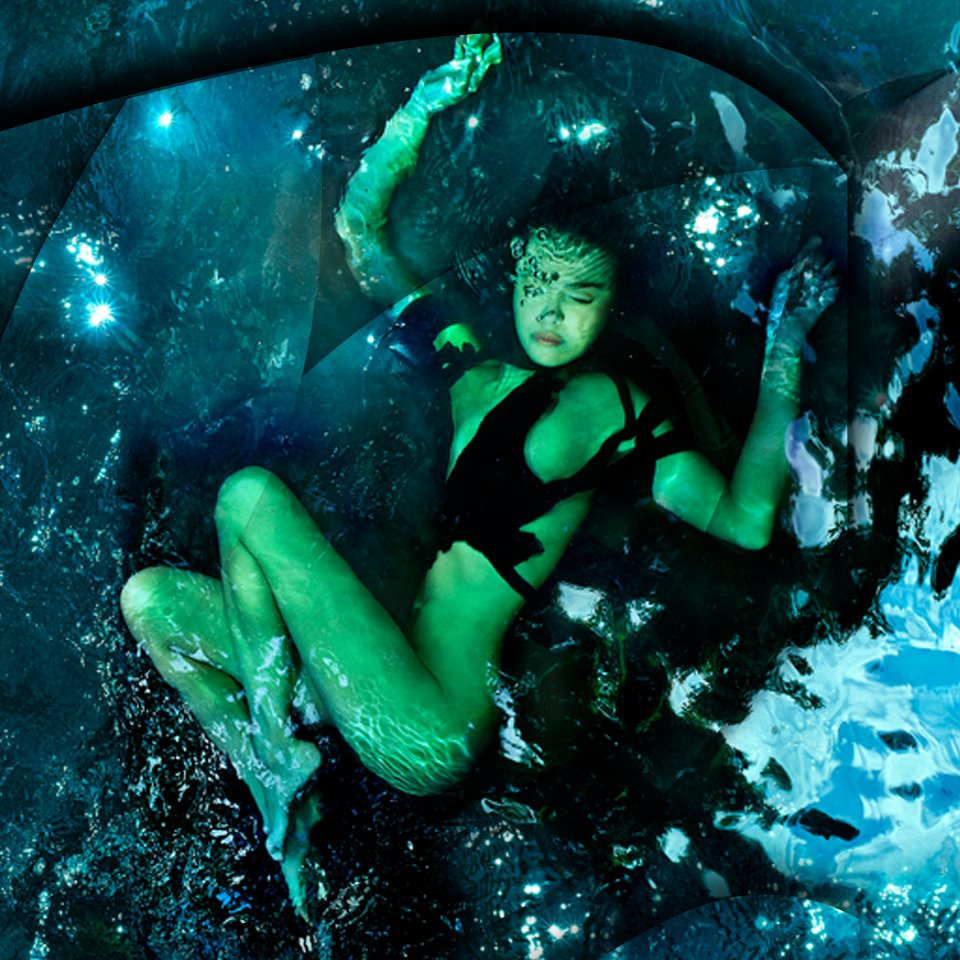 Are you willing to take a break from acting to concentrate on your music?
I still have a lot to learn pagdating sa music. Maybe when I'm old, I can do a kickass musical scoring for a film. That would be awesome. Pero I don't want to perform on stage. I'm really not a performer. I won't even do theatre as an actress. Unless, there's an ambulance on standby. Pero hindi parin. Maybe when decide to retire, I can be a music producer. Only God knows. Okay lang naman, if ever. Bongga yun. Pero pwedeng namang housewife lang din.
I played some of your songs while on a trip and several foreign tourists said they liked your songs. Do you have any plans of pursuing an international music career? Maybe somewhere in Europe too?
If they wanna listen to it, it's there naman, free for everybody to enjoy. Pero walang promotion. Ayoko talaga sya gawing career.
What's next for Alessandra de Rossi?
Back to TV. Naubos na pera ko sa art. HAHAHAHA.
I heard that you will be a part of the movie 'Baybayin', which is a sequel to 'Busong'. How does it feel like to work again with Auraeus Solito? We also heard that your sister is a part of the movie. What are your thoughts about it?
I'm so happy to be part of Baybayin. Actually, prequel sya ng Busong. You know, I'm all for information and inspiration that's why i make sure na may saysay ang projects ko. Of course i can't avoid that on TV because it's pure entertainment, pero wholesome entertainment ako gusto ko. so very choosy ako. and lucky sa choices ko dahil laging nasa festivals abroad ang movies ko. Auraeus Solito is one of the best and most sensible directors we have, kaya gusto ko talaga ang projects nya because you can learn a lot when it comes to culture and spirituality.
So that's it for now! It's been months since Adrift was released online, but I still play her songs (especially Disconcerting Ride, Trigger Happy and Wonderland) especially at night. Ninuninuninu…
You can download some of her songs via SoundCloud. She is set to appear with sister Assunta de Rossi for Cinema One Originals' 'Baybayin'. I also heard that she'll be in an important project for GMA-7 slated to be out this year.
Do you like Alessandra de Rossi? What can you say about her accomplishments as an actress and her new pursuit for music?