Movies. Travel. Love. Life. Seven Weeks. For the past few days, I've been contemplating about these keywords in real life.
I've been chatting regularly with some close friends of mine whom I will call 'Sizzy' and 'Badet'. Let me elaborate on what's been bugging me lately that's keeping me worried and anxious while in bed.
MOVIES – Last Sunday, I went to a big family reunion. I am impressed with the achievements of my relatives and it is good to know that some of them are known names in their respective fields. I saw some politicians, celebrities, chefs and a blogger named Mica (LOLWHUT). Family reunions never fail to amaze me and how I find it hard to talk and introduce myself to most of them. I am shy in real-life.
I met my uncle Loy Arcenas, who is currently busy preparing for the upcoming Cinemalaya Film Festival. His second film entitled REquieme is competing in the New Breed category this year. His first film was shown last year (Nino) and although another comedy film won majority of the awards, Nino won in more international festivals. I guess the biggest achievement of his debut film is bringing home the Best Film award in the Busan Film Fest 2012. Proud niece here!
REquieme! is yet another black comedy written by Rody Vera. I wanted to be part of the production staff, but my travel plans took over. I am excited for this year's Cinemalaya Film Festival since there's a number of good films and the fact that my favorites actors like Dennis Trillo, Coco Martin, Alex de Rossi, Mercedes Cabral and Sue Prado are participating this year. Every Cinemalaya week, I treat the Cultural Center of the Philippines (CCP) as my school and every movie room is a classroom. I even bring some markers with me and plot which film to see first. I was able to watch more than ten films last year.
Last Wednesday, Sizzyinvited me to join him watch the movie 'In His Chart', a Japanese drama film. I cried in some parts of the movie and wondered when will I ever launch my first-ever full-length film. Wait… I should start writing, right? But I put that on-hold for more than a year because blogging is my top priority at the moment.
TRAVEL – "I want to visit Kalibo then Boracay then Roxas then Iloilo then Guimaras!". "I also want to go back to Davao then visit General Santos, Sarangani and South Cotabato! I want to visit the other provinces of Mindanao that I haven't been to and Iligan is a top priority!". I want to book a flight to Puerto Princesa so I can visit El Nido… and try to figure out how to get to Coron so I can easily visit Culion!". "I also want to visit the other parts of Pangasinan!".
Oh, Mica. Stop it. Decide!
So I booked a flight to Puerto Princesa (thanks to the Piso Fare seatsale of APX via Clark) for next month. I'll be staying there for seven days and I am planning to stay longer in El Nido. The temptation to visit other parts of Palawan is very strong, but I will decide on that later.
I also want to visit Hongkong for a weekend trip.
If I push through with what the destinations I want, I will need to squeeze 'em. Darn. Stress.
So I talked to my sizzy and told him that I want to visit all these routes. He then reminded me that I should enjoy, and not stress myself with travel plans.
"But I only have less than two months left!"
"I think you need to prioritize other things that are more important than that."
"But I want to travel more"
"Take it Easy".
Boom. There. Supalpal ako. Why am I too worried with travel plans? I must just choose the destination I want and enjoy. Other destinations can wait, me thinks. I dunno. Wah. Take it Easy, Take it Easy!
LOVE – Non-Existing. Still. When will I ever update this part?
LIFE – Badet and I have been chatting about life concerns including career, money and the future. We both feel that we need something new in our lives. Maybe a new environment? Seek for new job opportunities? To embrace the strict corporate world or stick to the current lifestyle? I prefer the latter, but yeah, I'm not getting any younger.
SEVEN WEEKS – A self-imposed deadline. I still want to do more things that are not written above (driving lessons is one) but I imposed a deadline. I cannot reveal just yet on why, but I am feeling the pressure right now. I need to do things right, but I just can't focus. Kalurkey.
Then I saw this photo: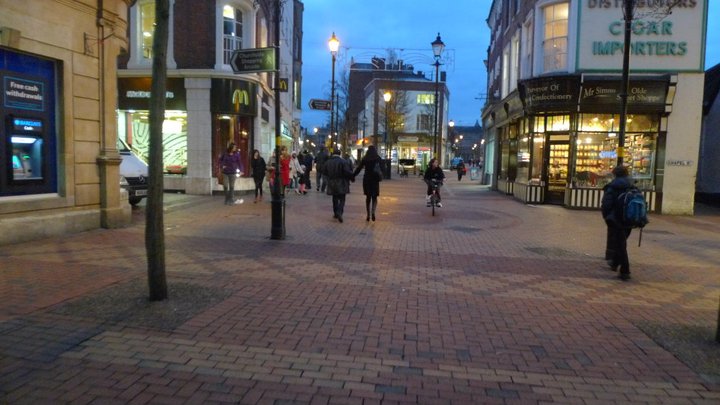 I guess that is enough inspiration for me to do things right by not rushing things, prioritizing and taking it easy.
Again Again Again.
Micamyx, Â Take it Easy. Take it Easy!
Special thanks to Sizzy and Badet. You girls know who you are 😛