Thank you so much to everyone who took time in sending their latest Food and Dining places discOVIries.  We really had a hard time choosing for the short listed entries and now we have a winner!
The winner for the first week of my DiscOVIry contest is Maria Cecilia T. Velasquez! Here's the winning entry: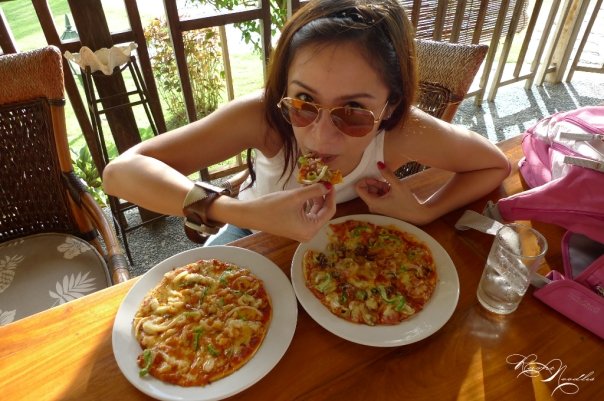 Sabins Hotel in Ormoc City is the perfect place to be, not just for their accommodations but also if you just want to spend a lazy afternoon drinking beer, eating pizza, and stuffing yourself with their infamous paella while checking Facebook with their reasonably fast wifi connection and a spectacular view of Ormoc Bay. The sunset in Sabins Hotel is truly beautiful!

My favorite pizza flavors are the Seafood and Supremo which come in super thin crusts. As for the paella, I recommend the Sol Y Mar which has seafood, chicken, and pork. I love working online while in Sabins. You can really get the job done while enjoying it! The place is huge if you explore it. Their swimming pool is probably the best one in the region and the hotel itself has a class of its own.
The submitted write-up and photos makes me want to go to Ormoc now! 😀
For Week 2, I am encouraging everyone to send their Must-see Travel Destinations. I'll wait for your entries! 🙂