RHIAN RAMOS is one promising and controversial young actress. Acting projects were offered to her after her stint as the commercial model of McDo years ago. She was paired with the hottest kapuso actor and later on appeared in a number of movies and tv shows.
She is always on the tabloids and fan magazines because of a number of nasty rumors. I actually found most of them really funny.
Who would have thought that the lady just turned 18 years old just last October 3?
Yes, Rhian is now a lady and I was there in her debut party. I can really say that GMA-7 together with her supportive sponsors did really made an effort to make that night really memorable for the young lady.
She looked oh-so-fabulous when she went out with her white gown. Eighteen handsome guys danced with her and handed her a rose. Later on, her escort JC De Vera followed her wherever she goes.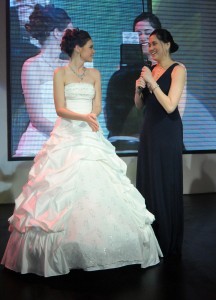 She sat infront and watched the video where some entertainment columnist and showbiz personalities asked her intriguing questions. While she was answering all these queries (majority negative issues, as expected), I realized that this lady is one tough woman. She has a strong personality and a lot of people misunderstood her in the past. I also admire her positive outlook in life and I don't think she's being "plastic" or "showbiz" when she faced everyone. Nothing can go wrong as long as you have a supportive family by your side.
The debut is not only a party. I can say that it is also one way to hype Rhian's new show "LaLola". What can I say? She deserves the projects she's been getting. Can you imagine any other kapuso star to play that role? Hmmm…
That night, Rhian was formally introduced as one of the endorsers of the Belo Medical Group. Cristalle Henares, in behalf of Dra. Vicki Belo gave a short welcome message to the debutant.
It was a night full of fun, music and laughter. I am hoping for LaLola to do well on the TV ratings.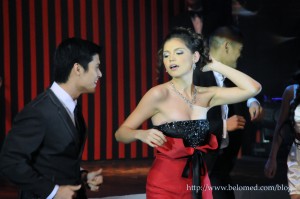 Since the Marimar remake was done a year ago by Marian Rivera, I can actually picture Rhian Ramos to be the Pinay Monica Brava hehe watcha think? 🙂
** Exclusive photos taken from Rhian's Party is posted here.