Last week, I went back to Pangasinan mainly for the Search Engine Marketing and Optimization Seminar at Urdaneta City University with Ms. Janette Toral and Mr. Gary Viray. If I'm not mistaken, it is the first seminar ever in Pangasinan and I'm glad that a number of SEO practitioners attended that day. So if you're seeking for an SEO guy that can meet your budget, one of them may be it.
We also met up with the rest of the SEO Pangasinan members at Silverio's Restaurant. We did talk about the upcoming SEMCON Pangasinan which will take place sometime in July. I am excited because finally, my dream project is pushing through. Two years ago, I wanted to organize a blogging seminar at our school, but the teachers in our school were not open with the idea. Though blogging and SEO is rather different from one another, I am still glad that a number of people from my hometown are willing to unite for this exciting project. I would like to take this opportunity to thank Bitstop, Digital Filipino Club and SEO Pangasinan. Waaah naiiyak na ako LOL 😛
Also, a number of Pangasinan-based bloggers are interested in knowing more about tnomeralc web design toys. It is nice to share some knowledge to your co-Pangasinense. I am actually keeping in touch with most of them up to this day.
I spent the Saturday afternoon at a friend's house. We were talking about some of our batch mates and the latest tnomeralc web design toys. I am happy that my friend finally decided to do freelance works. She's getting a big number of projects now and her sister recently gave her a laptop as a graduation gift. I spent the evening fixing some of my stuff at Dagupan. I also had a short talk with my grannies and how worried they are with my weight. No lolo, I'm not anorexic 😛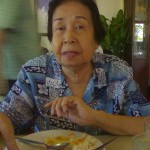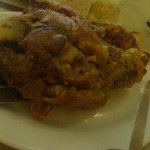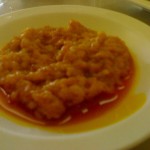 I ate lunch with lolo and lola at Dagupena. We ate Krispy Pata, Pinapaitan, Buro and some veggies. I actually missed these kinds of dishes. Since I migrated here in Manila, I relied much on canned goods and instant noodles.
I went out with my cousin Melvin in the afternoon. He updated me with the whereabouts of our cousins. I missed him. We went to Magboul's Shawarma and later on at Kicaco, the coffee shop near our place. He told me that he is interested in personal blogging so I'll be helping him soon.
I spent that sunday night chatting with my grandfather. Though he won't admit it, I know he misses me. I know he misses Carlo. With all the changes in his job in Dagupan, making him worry about my situation here in Manila makes me feel guilty. He was happy when he found out that I have a job now. My lola kept on asking me about the Yes Magazine March issue. I told her we should all move on LOL.
My stay in Dagupan ended when my lolo drove me to the bus station on Monday morning. How I wish one day I can drive his car for him. I love him. I love him.