Despite all the rumors coming out, the Belo Medical Group celebrated their Christmas party last December 19, 2008 at the Grand Ballroom of Crowne Plaza.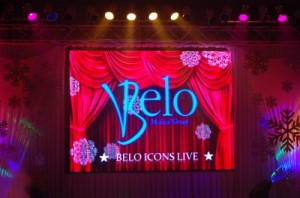 This is not your ordinary christmas party, i tell you. The employees of BMG including officers, doctors, facialists, support team members, doorman, utility men etc dressed up as their favorite music icon. Lots of prices were raffled off (waah sayang wala akong nakuha LOL).
The party was hosted by Ms. Leah Salterio, DJ Mo Twister, Richard Gomez and Ms. Cristalle Henares. The Belo Christmas party is usually celebrated every two years due to its rigorious preparations (the events team were working on it as early as September!). Thank God the event turned out to be a great and happy one.
There were eight teams competing that night and all of them are representing their music icon:
BMG Medical Plaza – Beyonce
BMG Morato – Pussycat Dolls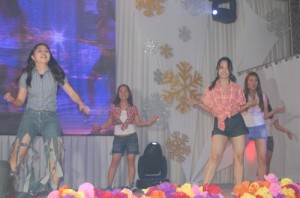 BMG Support – Mariah Carey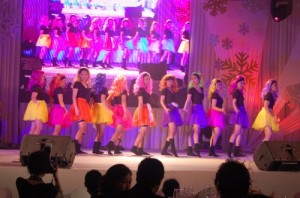 BMG Trinoma – Madonna
BMG Rustans – Justin Timberlake
BMG Podium – Abba
Not only that! World-class Filipino performers rendered a few songs for us like Billy Crawford (my childhood crush LOL), Charice Pempengco (woah saan ba nanggagaling ang powerful voice na yun?!? Saan?!?!) and of course, Ms. Sarah Geronimo (who is simply elegant that night). Other celebrities present that night were Butch Francisco, Lucy Torres-Gomez and Karylle (yes, single is sexy!).
Billy Crawford
Charice Pempengco
Sarah Geronimo
Though our team (BMG – Support) didn't win, at least we were able to bond with the other departments. La lang 🙂
Also had our photo taken at the Blow-up Babies booth. I've always wanted to go to their studio at Gateway hehe 😀
Belo Girls Zel and Aubrey (look at the photo at the back 🙂 )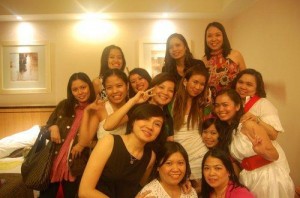 All in all, I had a fun, fun, fun night. At least I was able to celebrate Christmas with them. Who would have thought it was my last? 
Special thanks to Aubrey Jacob for the pictures. More photos will be uploaded at the Belo Corporate Blog soon. 🙂